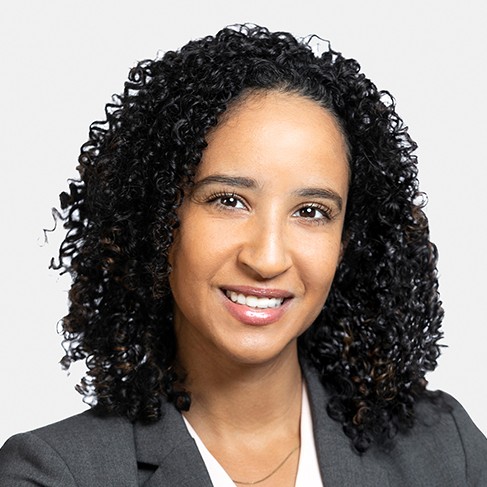 Anne B. Carrasco Quintana, Esq
Principal at Carrasco Quintana Law LLC
---
---
Anne graduated from Rutgers School of Law – Newark with her Juris Doctorate and was admitted to the practice of law in New Jersey in 2009 and the New York in 2010.
Since graduating, Anne has worked at AmLaw100 firms, a large regional firm, and a Fortune 500 corporation.  Over the years she represented large institutional clients in complex commercial litigation in Federal and State court cases, including labor, employment, mass/toxic tort cases, environmental law, judgment enforcement, mortgage loan servicing, foreclosure process management, RESPA, TILA, FRCA, and FDCPA claims.
Inspired by the strong women entrepreneurs in her family and seeing the need for attorney services that are collaborative and compassionate, Anne shifted her focus to helping individuals, families, and entrepreneurs achieve their personal and business goals.
Anne's practice area focuses are real estate, trust and estates, and small business law.
Anne is passionate about empowering individuals, families, and entrepreneurs to build and protect their legacies and achieve their dreams by making the legal process less intimidating.
ABOUT ME/SOBRE MÍ
I've been an attorney for over a decade. During that time, I learned a great deal serving large institutional clients.  But what has always brought me so much joy is connecting with other people and hearing their stories.
My passion for connection and desire to serve my community led me to pivot my practice towards individuals, families, and small businesses.
I work with my clients to use the law to achieve their short and long-term goals.  Whether that means purchasing a first home, selling a long-time investment property, opening a long dreamt of business, or ensuring their legacy and their family's future through tailored and comprehensive estate planning.
Everything we do is part of our story, our legacy.  I work closely with my clients to make sure they have the knowledge and tools they need to write their best story.
**********
Soy abogado desde hace más de una década. Durante ese tiempo, aprendí mucho atendiendo a grandes clientes institucionales. Pero lo que siempre me ha traído tanta alegría es conectarme con otras personas y escuchar sus historias.
Mi pasión por la conexión y el deseo de servir a mi comunidad me llevaron a orientar mi práctica hacia las personas, las familias y las pequeñas empresas.
Trabajo con mis clientes para utilizar la ley para lograr sus objetivos a corto y largo plazo. Ya sea que eso signifique comprar una primera casa, vender una propiedad de inversión, abrir un negocio soñado durante mucho tiempo o garantizar su legado y el futuro de su familia a través de una planificación patrimonial integral y personalizada.
Todo lo que hacemos es parte de nuestra historia, nuestro legado. Trabajo en estrecha colaboración con mis clientes para asegurarme de que tengan el conocimiento y las herramientas que necesitan para escribir su mejor historia.